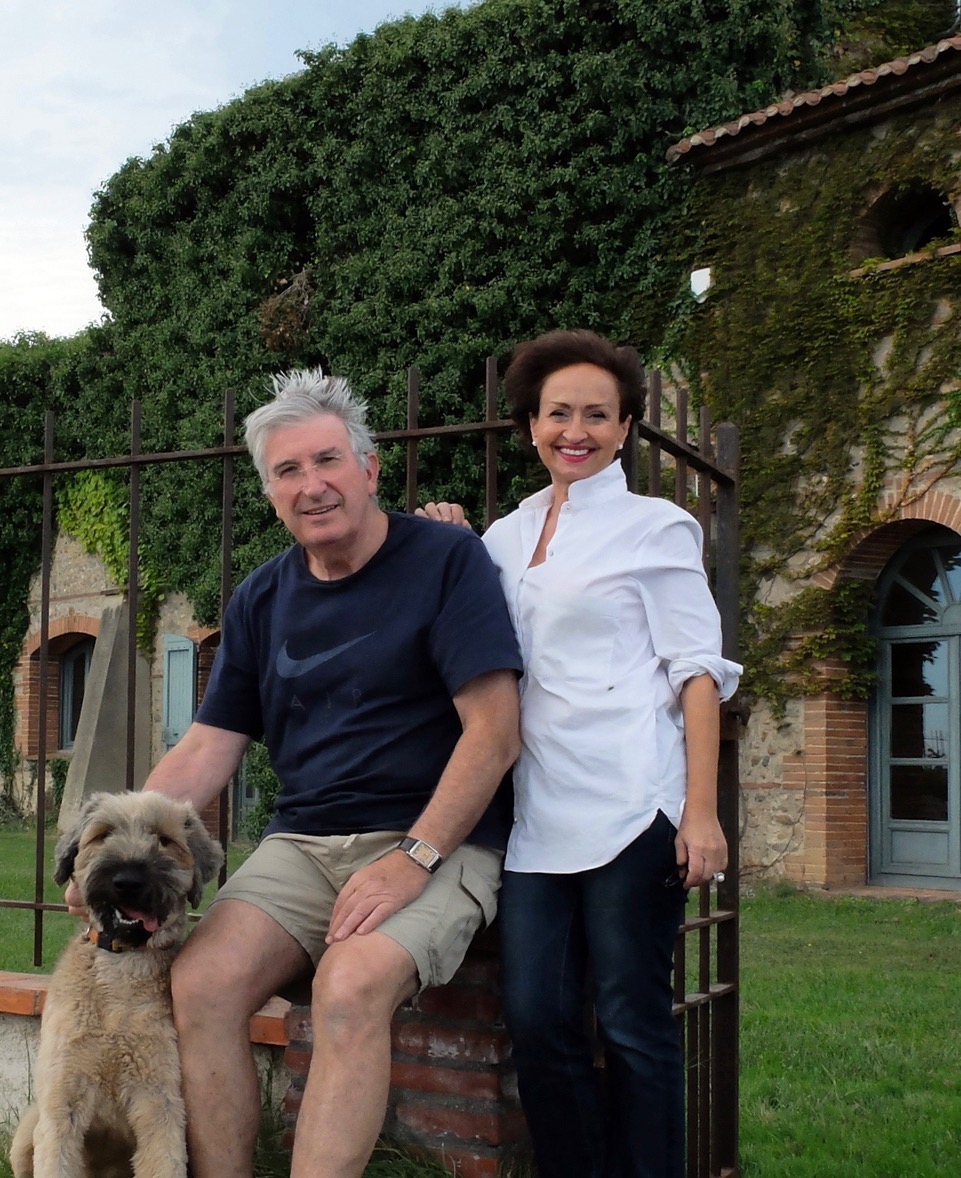 MEMORY OF LAND AND STONES
A meeting & a story: those of Serge and Marie-Pierre with this forgotten estate, it's already quite a story…
The genesis of this estate began 2000 years ago during the time of the Roman Empire and the Via Domitia road. It was reborn in the 18th century thanks to a personality of national stature, Mr. Durand who had the farmhouse built using local materials, stone and cayroux, and turned it into a large wine estate. 22 years ago, Serge and Marie-Pierre were seduced by the charm and soul of this place, by its exceptional location, its natural beauty against the backdrop of the emblematic Canigou Mount, the Pyrenees, the Albères, the Corbières… and on the other side, less than 3000 meters, the Mediterranean.
Nature, colors, perfumes in profusion give a particular spirit to this estate.
That's how they undertook a major restoration both at the level of the vines and the buildings, by equipping themselves with the most noble facilities and materials (underground cellar, stainless steel tank, oak barrels, etc.) while taking care to not break the spell. The estate has regained its soul to which all visitors are sensitive.
This is an exceptional terroir, pure and hard. The vines extend over a high quaternary terrace characterized by an upper layer of 2 meters deep rolled pebbles, on a clay base.
The climate, dry and hot with maximum sunshine, more than 300 sunny days a year, a lot of wind, little rain, is the quintessence of the Mediterranean.
The sea tempers the excesses of hot days with cooler nights softened by sea breezes…
These physical characteristics lead to a natural selection for the benefit of quality: fruit, aromas, power…
Speaks across all over the estate.
The essence of MAS BAUX is the organic and biodiversity choice. An ethic, an aesthetic, a way of life bases on the respect for nature and the desire to allow living things to express itself in its richness and diversity.
Besides care taken in cultivating soil, vines and organic wines, a vegetable garden in permaculture, natural essences, birdhouses, shelters for bats and beehives complete this "picture". Beauty and life are perceptible there in many places, at many moments, fauna and flora are rich…
"Time is Master of Game". Besides the respect for the environment, if there is any experience learned, it is that of humility in the face of nature laws: time, in both senses of the word, is the master of the game at all levels of cultivation and aging. Thus, we have to give the vines time, know how to wait for the right maturities, choose the right moment at each instants of cultivation and aging.
The weather is also determining, because depending on the number of days of rain, sun, wind, humidity, the vintage will be different. This is why all our wines are vintage.