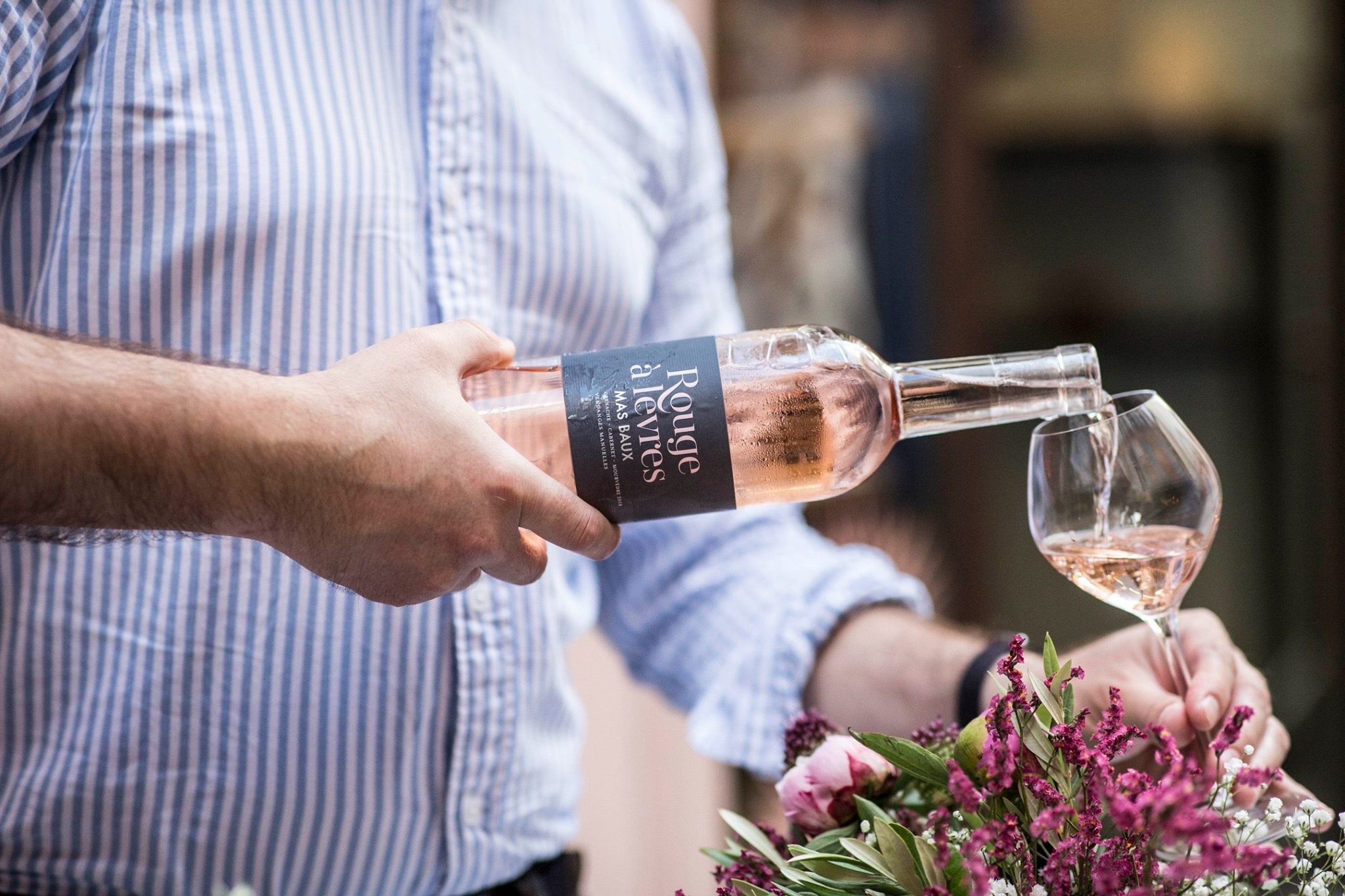 At MAS BAUX, we like to share our passion. We offer a guided tour of the estate, followed by a tasting of our wines, all year round. Whether you are a family or friends in vacations or professionals on a business trip, we look forward to welcome you ! During summer, MAS BAUX is open Monday to Saturday, 9.am to 12.pm, then 3.pm to 7.pm
During the winter and especially in august as we harvest, we recommand you to contact us ahead to plan your visit together : +33 (0)4 68 80 25 04.
  Bicycle travelers are welcome.
In fine weather, you will be able to enjoy our wines in the shaded courtyard of the farmhouse, near the fountain… We can provide a picnic combo with a basket of fresh and organic regional specialties (cold meats, bread, tomatoes, cheese, tapas, seasonal fruits…) and our wines of your choice.
Booking is mandatory (48 hours ahead) at +33(0)4 68 80 25 04 or contact@mas-baux.com
From 3/4 to 10 people (25€ by adult / 10€ for children up to 12 yo / Free for children under 3 yo)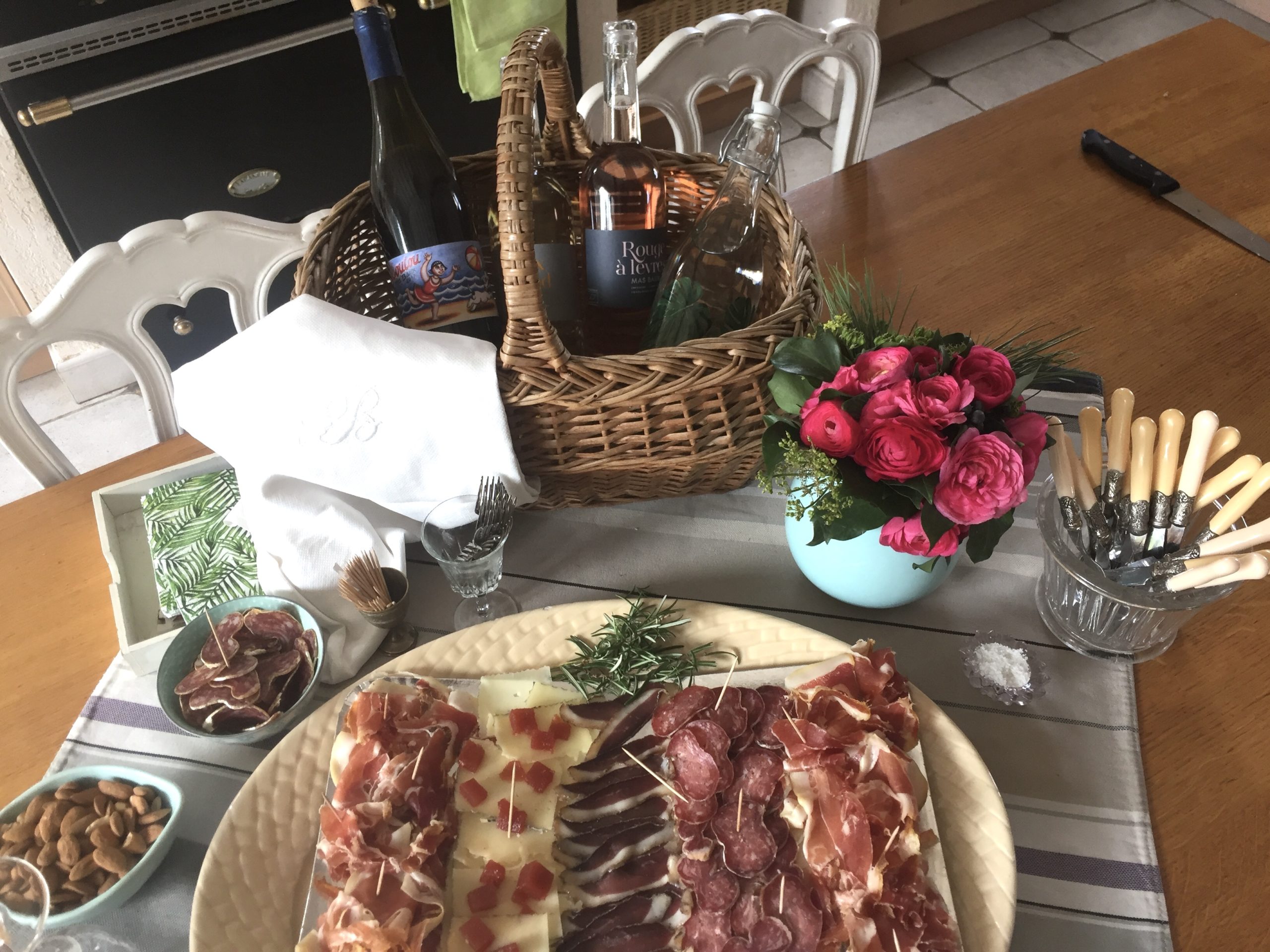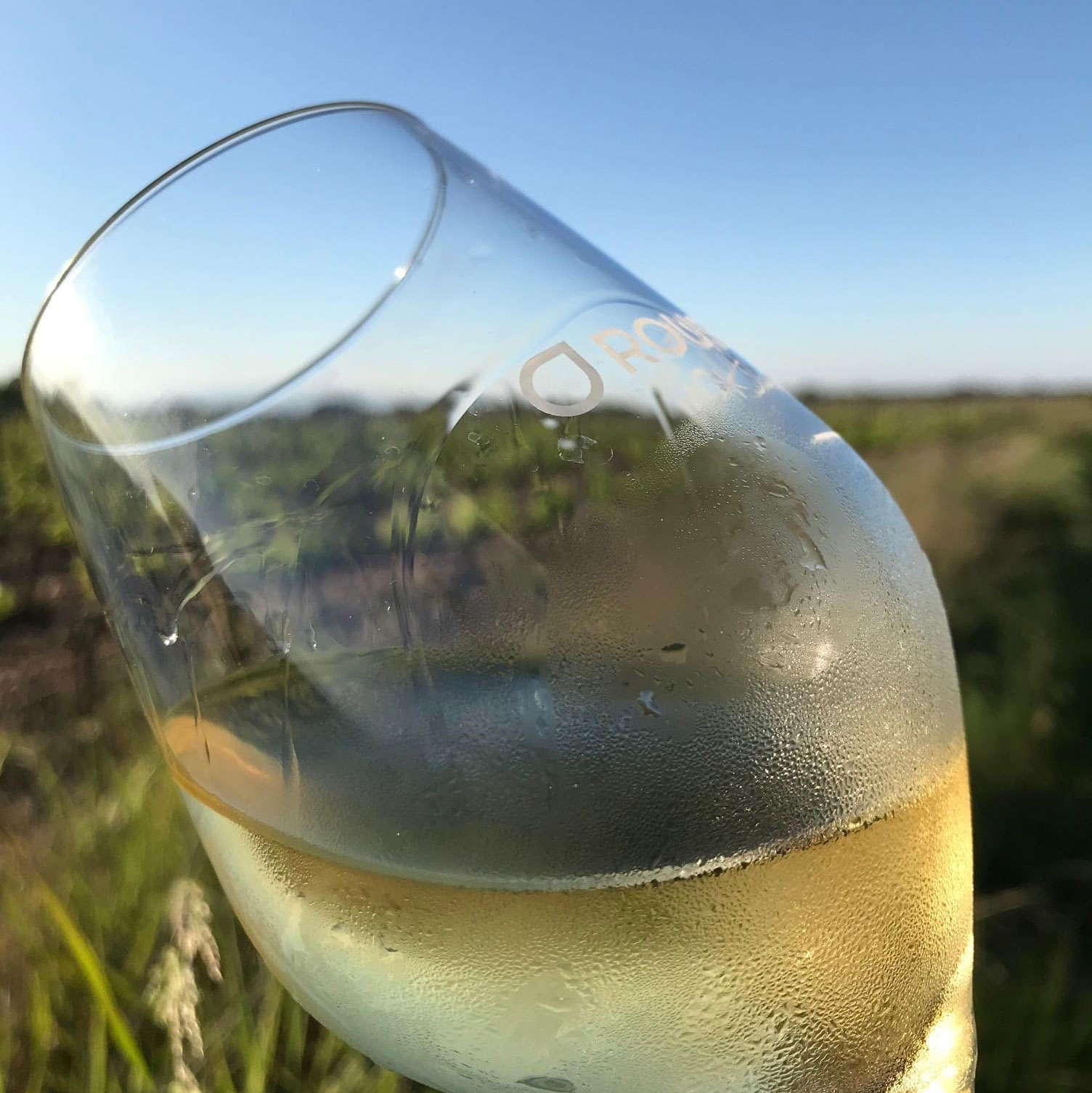 Playful olfactory experience
We also organize thematic workshops. We invite you to recognize the characteristic scents and aromas of grape varieties present in our wines during a tasting of five of them. We will guide you in this discovery, all in a fun way!
Monday to Saturday, during our opening hours.
Booking is requiered 48 hours ahead